About Your Tigard Pawnbroker
One of the oldest professions in the world, the Pawnbroker dates back at least 3,000 years to ancient Greek and China. European royalty were said to use the Pawnbroker as a means to finance various ventures, including Queen Isabella to finance Christopher Columbus' expeditions!
Today, many people depend on Pawn loans when other banking institutions are not an option. Pawn shops represent working Americans who need short-term cash for many reasons from medical bills to car insurance payments.
Tigard Pawn 4 More is a family owned business. We are bonded and comply with all regulations and laws. We are also an active member of the Oregon Pawnbrokers Association. Come visit us today!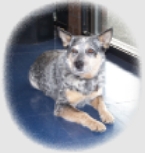 The decades of experience of our staff, appraisers and owners ranges from Commercial Finance to Retail Sales. We have a strong automotive background and often have specialty automotive and hard to find hot rod parts.
No matter what your needs are, we strongly believe in HELPING YOU make ends meet during these trying financial times.
Come see us (and Bob the Pawn Dog) today!

PAWNBROKER LICENSE #PB-0382