Pawn - Get a collateral loan in as little as 10 minutes!
We know times are tough and sometimes you need a few extra bucks for an unexpected emergency or to pay bills. We are here to help YOU.
No Credit Check
Confidential
Dry, Secure, Carpeted Storage
Courtesy Calls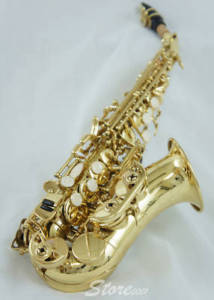 Our no-hassle loans are based on merit of your item: quality, cleanliness, and resale value which may include market demand as well as the season. We provide a dry, secure, and carpeted storage to keep you goods safe and happy. As a courtesy, we'll call you the week before your loan is due to make sure you have ample time to RENEW or redeem your loan.
Of course we require that all Items are complete and in working order – please include batteries. We test your item(s) as applicable to see that they function properly before we lend based on their value. We also test jewelry for precious metal content, purity and quality.
Hunters! We can store your hunting rifles – we are probably safer than your home. We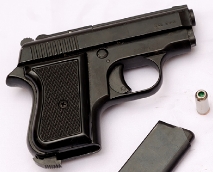 provide safe gun storage for hunters in the off season. Keep your guns away from children!
How does pawning work?
Bring in your item in and we will first assess what your item is worth – a fair market value. We work to find what an item just like yours is selling for TODAY using various web sites.
We will then tell you what the fair market value of your item is and lend 10-50% of it's value to you. The percentage will depend on season, market trends and condition of your item.
Fill out a quick form and present valid government issued U.S. identification and get your cash! For your protection we also have multiple levels of security that include a thumbprint scan.
Pawning vs. Selling
Pawning is the process of obtaining a loan on the value of your item, if you don't want it back then you can sell us your item. Learn more about selling here. Our pawn shop offers the best cash loans Portland, OR has to offer.
Loan Terms
All loan terms are STATE REGULATED and are the same at all Oregon pawn shops.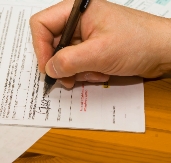 New loans are 90 days, renewals 60 days.
Unlimited number of renewals.
Interest rate: 3% per month.
There are other fees that may apply to your loan:

Setup = 10% of the loan amount
Storage = 5% of the loan amount
Firearms fee = $3.00 if applicable
All loans are extended in CASH and must be repaid in CASH.
Keep your ticket! A $3.00 charge applies to lost/forgotten tickets.
Have more questions? Visit our frequently asked questions page!
ALL ITEMS GO THROUGH A POLICE BACKGROUND CHECK. WE DO NOT TAKE STOLEN MERCHANDISE.
We don't take or deal in: Stolen Property, Sports Cards, Comic Books, Large Appliances, Furniture, Title Loans, Pay Day Loans, Certain Brands (please ask)