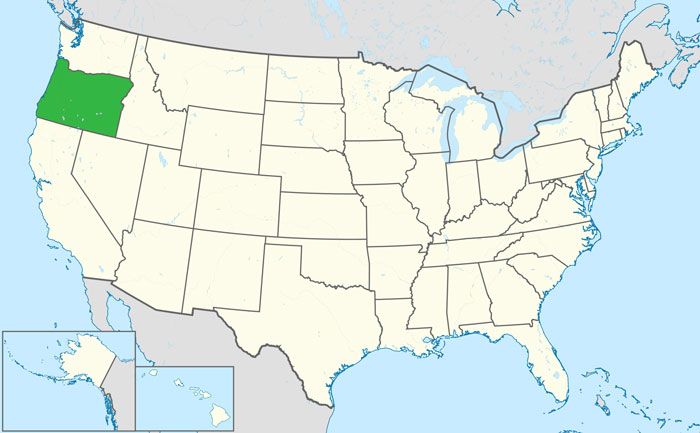 What is an FFL Transfer?
If you're buying a gun that's being shipped to you, you'll need the services of a licensed FFL dealer who can receive the shipment for you. A Federal Firearms Licensed (FFL) dealer is one who is is permitted by the United States government to take part in the interstate sale of guns.
The process of receiving a gun from an FFL dealer is generally known as an FFL Transfer. In an FFL Transfer, a gun buyer allows a 3rd-party Federal Firearms License holder, like Tigard Pawn 4 More, to receive shipment of a gun and run a background check on the buyer.
Here's how Tigard Pawn 4 More can help with your next FFL Transfer:
1. Contact Us
We're able to accept shipments of firearms that we're not expecting, but in order to provide you with the best service, we appreciate a heads-up that a package is on the way.
All you need to do is call us at (503) 624-7800 (or stop by Tigard Pawn 4 More). Let us know the make and model of the gun you're purchasing, as well as the contact information for the shipper and we'll do the rest, including providing a copy of our FFL license to the seller. You should know that we're already on file with many online gun dealers, so sending a copy of our license isn't always necessary.
For private party transfers, we require a color copy of the front and back of the seller's state-issued identification, like their driver's license or concealed carry permit.
2. Wait for Your Firearm to Arrive
We'll can guarantee that we'll call you within 1-hour of receiving your gun.
We won't open the package or inspect your gun outside of your presence, unless the box isn't properly labeled or if it's a package we're not expecting. That's why we recommend that all firearm shipments be addressed to your name, Care Of Tigard Pawn 4 More.
If you can't come in right away, that's OK. We'll hold your new gun for up to 7 days (firearms left for more than 7 days will be sent back to the seller/shipper due to storage restrictions).
3. Come Pick up Your Gun!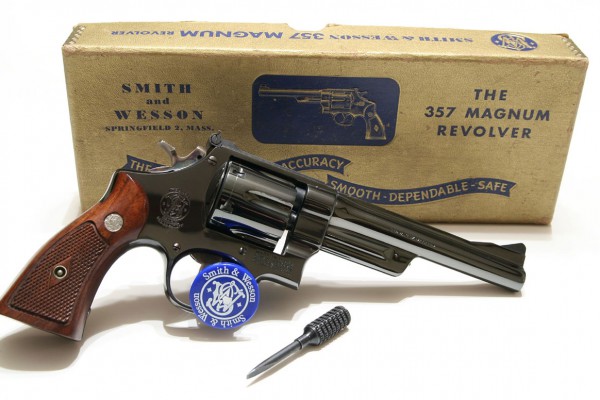 Photo: Stephen Z on Flickr
When you come to pick up your gun, you'll start by inspecting it to make sure it meets your expectations. If not, it is your responsibility to contact the seller and arrange for return of the firearm.
Next, we'll provide you the necessary paperwork to fill out for you background check, including a thumbprint card and form 4473.
FFL Transfers start at $30 PLEASE call for details (503) 624-7800 PAYABLE IN CASH ONLY (no credit cards).
Due to high volumes of gun transfers, some transactions may take an hour or longer. On a good day, we can complete your transaction in 20 minutes. A very small percentage of transactions may be delayed and require additional background information and verification.
We believe that we offer the best service at the lowest price in the Portland metro area.
Give us a call at (503) 624-7800 to learn more or to start the FFL Transfer process. You can also email us at This email address is being protected from spambots. You need JavaScript enabled to view it..
Why Gun Owners Choose Us
"I have used Tigard Pawn 4 More for three FFL transfers in the past year. In each case, I dealt with a different staff member. In every case, I experienced timely, courteous and professional assistance. They are more than willing to take the time to answer your questions and explain the process to you. What I find special about Tigard Pawn is how they focus on getting the job started, getting it done and how quickly they finish the process for you. Their fee for service is as reasonable as you will find and their level of efficiency is outstanding."

– Roger B.
FFL Transfer FAQ
Do you accept guns from individuals or only other FFL licensed dealers?
Both! Because we're a licensed FFL dealer, we're able to work with sellers whether they have an FFL license or not. However to receive a firearm from a private individual, we need a clear color copy of the front and back of their state-issued identification.
What's the benefit of an FFL Transfer?
First, it's the only way to receive a firearm that's being shipped to you. Second, if you're looking for an especially unique firearm, you may have better luck finding it if you expand your search outside of the Portland and Tigard area.
Are FFL Transfers for new or used guns?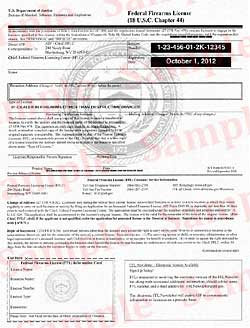 Read more answers to questions about FFL transfers from the Bureau of Alcohol, Tobacco, and Firearms.
Photo: ATF.gov
Can you send a firearm to another FFL dealer in another state?
Yes we can. But we can't send firearms to private parties. We can even ship firearms to FFL dealers within the state of Oregon. Because we're a licensed FFL dealer, we're able to ship firearms through the US Postal Service.
FFL Transfers start at $30 and to call for details.(503) 624-7800 PAYABLE IN CASH ONLY (no credit cards).
What can I do to make the FFL Transfer process go as smoothly as possible?
When you come to pick up your firearm, make sure that your ID is current and legible. If your renewal sticker is worn off and we can't read it, we can't process your background check.
You should also know that all handguns leaving our store must be accompanied by a trigger lock. You can bring one from home, get one for free from the county sheriff or buy one from us.