Tigard's Friendliest Pawn Shop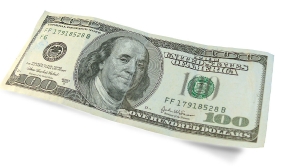 Do you need help with:
Rent?
Medical bills?
Car payment?
Food?
Cell phone bill?
Car repairs?
Extra cash?
Life happens, we're here to help! We can help you get money in as little as 10 minutes through collateral loans or selling your items. We are not a payday lender! Rates and fees are state regulated.
At Tigard Pawn 4 More we are more than a pawn shop, we are a great place to sell your used items, find great deals or store your valuables!
Life happens. Sometimes you need money for unexpected emergencies or to pay bills. At Tigard Pawn 4 More, we're here to help you get through tough times. Our experienced pawnbrokers offer fair market rates for your items.
Get money in as little as 10 minutes with a collateral loan or by selling your items. Loan rates and fees are state regulated. Stop by our store today to see how we can help you.
If you've never pawned before, it may seem like a long and difficult process. We make it quick and easy! Learn how pawning works at our store and view a list of things we're typically interested in buying.
Tigard Pawn 4 More is one of the most well-known and most-trusted Portland pawn shops. We have over 100 5-star reviews on Google. Many wonderful and loyal customers visit our shop on a weekly basis.
We'd love to meet you.
Get money fast!
Your confidential loan is based on the value of your collateral. If your item has value, we might be interested! Get a collateral loan.
Clean up!
Thinning out the junk in garage? Cleaning Grandma's house? We can be a quick and easy solution to a garage or estate sale. Sell your stuff.
Click – Order – Shoot
Purchase online now
This weekend 09/28 & 09/29 2019 all of our $2.00 dvds will be half price! Hundreds of titles to choose from! THIS COMING WEEKEND ONLY!

LAPTOPS (not over 3 years old) SHOP EQUIPMENT SHEET METAL BRAKE AND FAB EQUIPMENT BEADROLLER BENCHGRINDER METAL LATHE BANDSAWS FARM EQUIPMENT (PLOWS, HARROWS, ETC) CAMERAS (DSLR) METAL DETECTOR BAGPIPES CLASSIC IPODS TV"S BOOMBOXES SKILSAW TURQUOISE JEWELRY BACK PACK BLOWERS NEWER GAME SYSTEMS PROSTHETICS COMPACT GENERATORS MICROSCOPES ATV/MOTORBIKES (OFF ROAD) PENDLETON BLANKETS RIDING LAWNMOWER DRILL PRESS

As of today, July 1 2019 new changes are in effect for gun transfers to Washington State residents, they are as follows: It is specifically stated that ANY semi-auto RIFLE will have to be transferred through a Washington State FFL-NO EXCEPTIONS, same for any handgun (it's been that way for years) However, it is still