Storage - A safe, secure & convenient way to store your valuables.
Whether you need a place to keep your guns away from the kids or are going on an extended trip overseas we can store your valuables.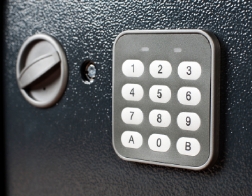 Tigard Pawn 4 More is licensed, bonded and insured with the latest in electronic surveillance and alarms monitored by the police all to offer you a safe place for your:
Handguns
Rifles
Jewelry
Coin Collections
And more!
You have no-hassle access to your valuables any time the store is open. We require a minimum loan of $100 to store your item.
At Tigard Pawn 4 More we are more than a pawn shop, we are a great place to sell your used items, store your valuables or find great deals!